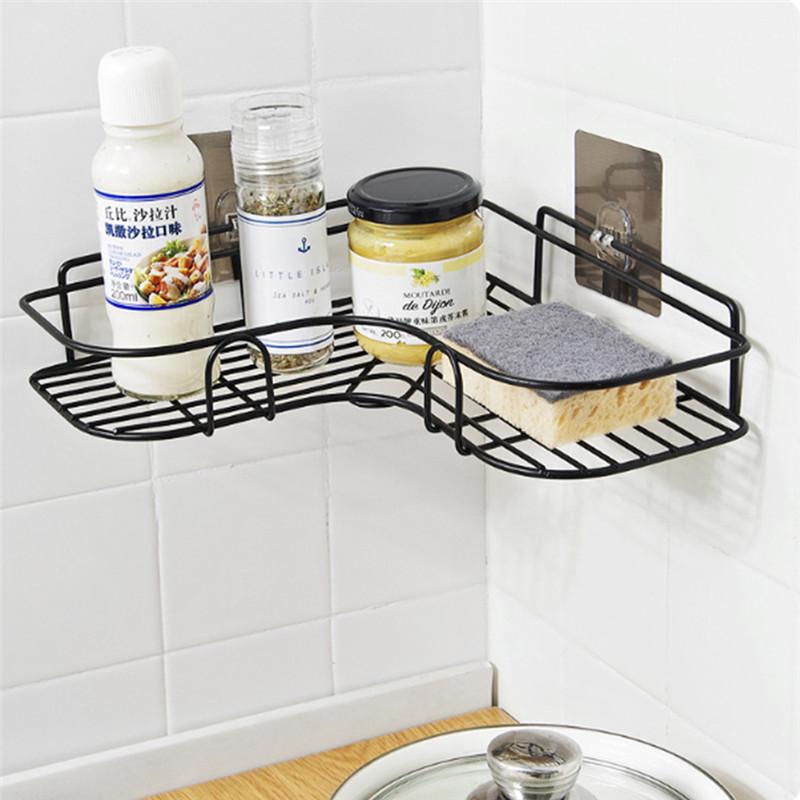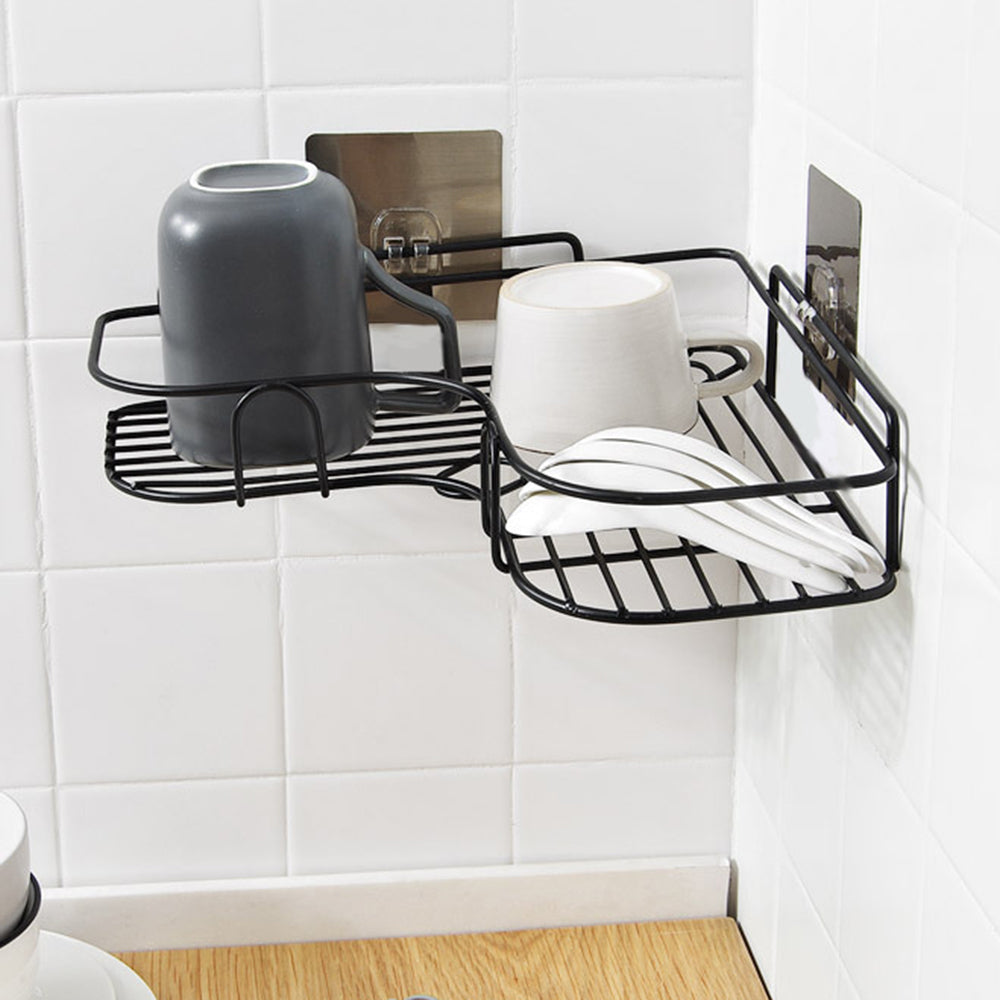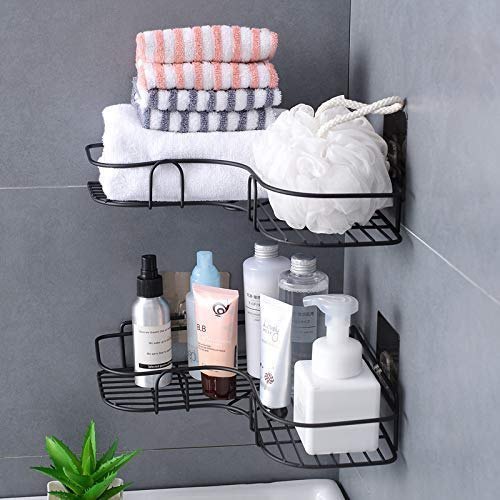 Share
Bathroom Corner Rack Self-Adhesive
Parameter (approx): Material: Iron Size: Length: 36cm / 14.17 inch, Width: 26.7cm / 10.51 inch, Height: 6cm / 2.36 inch Weight: 0.59 kg (including package)

Quality structure: Shelf rot is made of iron, is waterproof and rustproof, easy to clean, and is best suited for storing in kitchens and bathrooms.

Product Features: No nail, no drilling, no stickers left for sticking, triangular shape, uses corner space, can bear about 5 kg.

Easy to install: Transparent, no trace adhesive design, easy to install, adhesive only on any smooth surface, such as tiles, glass, marble. Please note that "is not suitable for painting walls.

Wide range of application: You can use kitchen bathroom or garden shelf to organize your spices, shampoo, soap, shower gel, pesticides etc.